You've done the whole white dress, fancy tux and oversized wedding cake thing. You've danced the night away to the cheesiest of wedding songs that make you groan but laugh all at the same time, you've eaten too much food and you've wondered why you didn't bring flats to soothe your aching feet after a long day in stunning but probably impractical heels. Now it's time to pack up the wetsuit, jump on a plane and jet off on a much deserved holiday! To make things even easier for you, we've decided to pull together a list of five things you have to do on your honeymoon.
Visit a Spa!
This might be a given, but one thing you have to do when you go on your honeymoon is go for a couples spa day. A honeymoon is all about togetherness, and how better to spend a relaxing day together than with a few spa treatments? You can shun away any lingering physical shyness or discomfort, and get to know each other just that bit more! If all else fails, think of it as a treat you can both enjoy together as an escape from the stress of wedding planning and everyday life. You deserve the relaxation! So take full advantage and make the most of the rejuvenating treatments a spa has to offer.
Watch the Sunrise or Sunset
Watching the sunrise or sunset together is one of the most romantic things a couple can do, and where better to do such a breathtaking activity than while you're on your honeymoon? You can talk, you can sit in comfortable silence, you can hold hands, cuddle, lay on a blanket or enjoy it from your balcony – the freedom is yours. All we suggest is you make yourselves comfortable, and bask in the glorious view and the knowledge that you've finally tied the knot and are ready to start your new life together.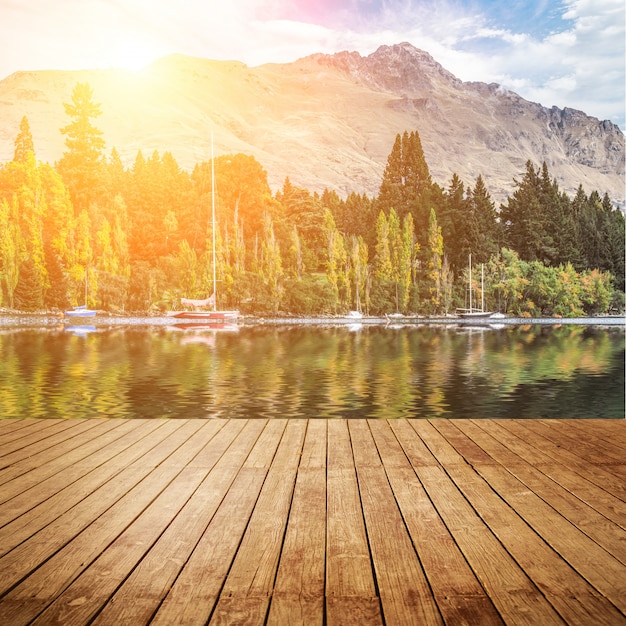 Designed by Freepik
Do Something Spontaneous
Honeymoons are mostly a once in a lifetime thing, so get everything you can out of it! It might be tempting to sit at the hotel all week, basking in sunlight and tanning yourself four shades darker but we really do suggest getting out and doing something completely new. Whether you try kitesurfing or just go for a drive and end up somewhere completely unplanned, you'll always remember the spontaneous things more than anything planned! Even if it all goes wrong, at least you'll both have something to look back on and go "We did that together."
Go Dancing!
It can be so easy to get wrapped up in the serious parts of life that we completely forget the simple things. Whether you go out, find the hotel's entertainment hall, or you simply spend the night in your hotel room with your favourite songs, shaking off the seriousness and dancing the night away can do you both a whole world of good. It's simple, it can be completely free to do, and it can work wonders to bring the two of you together.
Do Something You Both Love
Between all the unfamiliar territory and spontaneity, it can be nice just to do something familiar – and we suggest you do just that. If you know that you both like swimming, or you're both fans of hiking, go and do it! As fun as it can be to do something new, doing something you know you love to do together can create a sense of comfort and togetherness while even potentially reminding you both exactly why you fell in love in the first place!
Whatever you choose to do while you're on your honeymoon, the important thing is to enjoy it. From sitting by the pool, to spending the entire week exploring your destination, there is so much you can do, as long as you do it together.
A sketch of the dress and suit
Wedding day gift exchange and wedding guestbook idea.

Use Coupon Code 'discount' & Receive A Discount Off Your Sketch Order